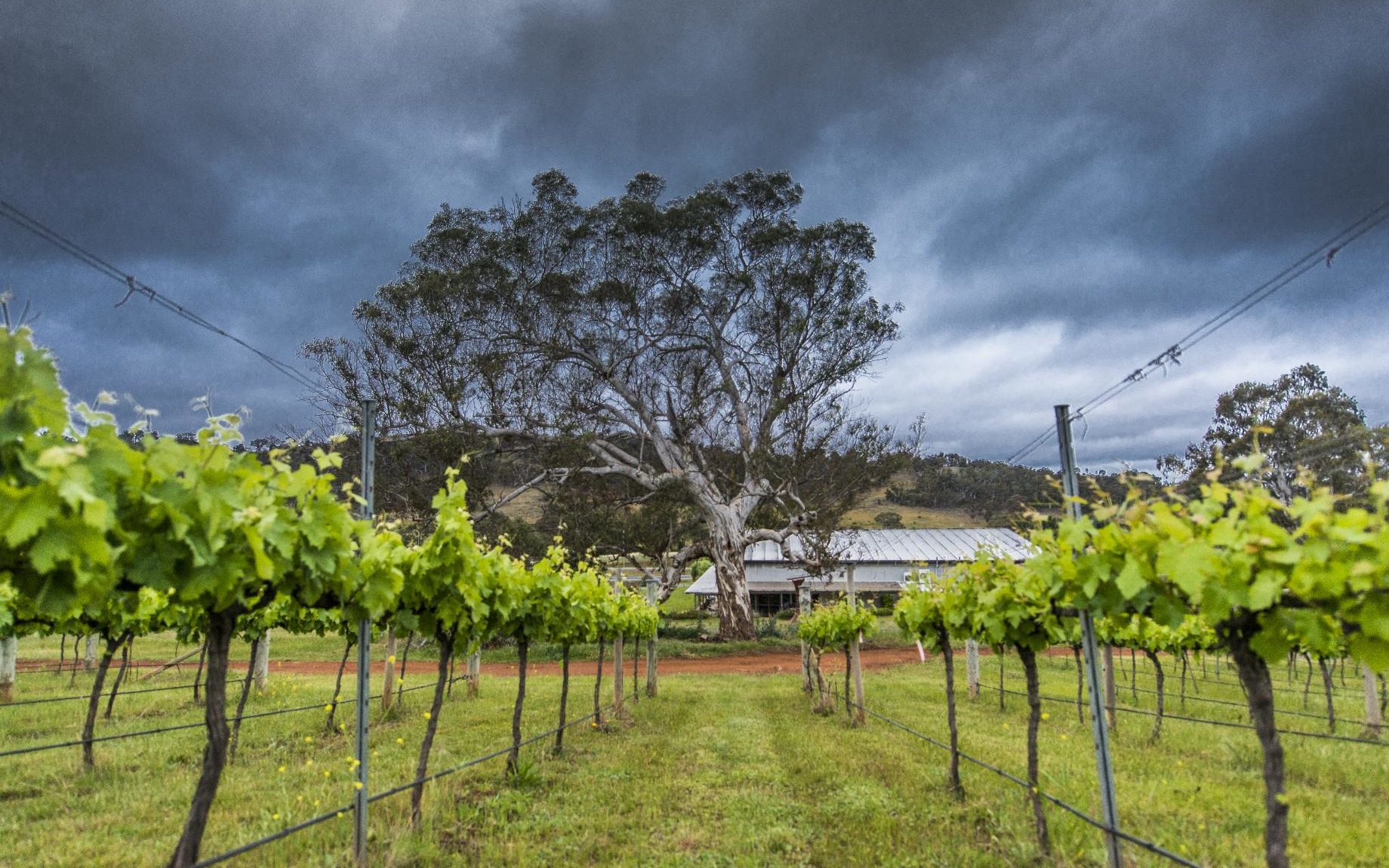 The cellar door at Mount Majura Vineyard has always been a welcoming place but there are two new smiles you may meet next time you visit.
Coinciding with the new cellar door hours, we would like to welcome Brooke Edwards our new cellar door manager. Like Kate, our current manager, Brooke is a wine fanatic with a background in fine wine and hospitality. Both Brooke and Kate have just completed the arduous WSET Diploma Exams last month and are keenly awaiting their results.
You'll see Brooke here Thursday through to Monday (our old opening hours) while Kate will still be with us, just working a few less hours covering the new opening days, Tuesday and Wednesday and spending time looking after our Sydney restaurant and retail customers.
The other friendly smile you might see belongs to Kirby. He's our winemaker Frank's new Golden Retriever puppy who is growing up quickly. Kirby loves meeting all of our customers with a wagging tail and a request for a pat. When not helping with guest relations Kirby likes distracting the team from working, sleeping on the cold office floor and playing with anything he can chew on with his young inquisitive teeth.
If you've not visited or it's been a while since you have, come and meet our newest team members and try some of our current range which includes three Trophy Winning wines and 6 Gold Medal winners. Vintage has just kicked off, it's an exciting time of year to see winemaking in action.